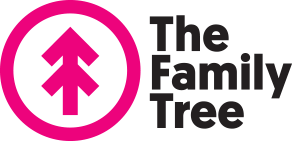 The science behind childhood trauma, and discovering sustainable solutions
Adverse Childhood Experiences (ACEs) are traumatic or stressful experiences, such as abuse or neglect, that occur during childhood or adolescence. ACEs can harm a child's brain and its development, which can lead to long-term negative health and social outcomes. Armed with powerful new insights into how toxic stress changes the physiology of early brain development, we can begin to find sustainable solutions to childhood trauma by empowering resilient, self-healing communities.
The Family Tree, in partnership with Maryland Essentials for Childhood, is leading this vital initiative in Maryland through the renowned training program known as ACE Interface.
ACE Interface Trainings are designed to support widespread awareness, promote understanding, and empower communities to improve health and well-being throughout society.