The Family Tree recognizes the importance of community-based support for all children and families during National Child Abuse Prevention (CAP) Month in April. The theme of the April 2023 Child Abuse Prevention (CAP) Month is "Building Together: Prevention in Partnership."
Throughout CAP Month, Prevent Child Abuse America and The Family Tree are using the metaphor of building blocks and construction to reinforce the concept that prevention cannot and does not happen alone. Instead, communities must build positive futures together in partnership.
Each day is an opportunity to build the foundation for our future. We all have a role to play as healthy partners in our communities.
Building healthy communities takes work. We all have a responsibility to ensure children have positive experiences, and help families have the resources they need, when they need them.
You can't build strong communities on faulty foundations. Everyone benefits when we focus on addressing underlying causes that lead to health and social inequities.
Sometimes, building for the future means deconstructing the past. Proactively addressing inequity and injustice allows us to support safe, stable, and nurturing environments.
Policies and programs that put families first build all of us up during uncertain, stressful times. Working in partnership can allow us to relieve some of the overload experienced by parents and caregivers.
Positive childhood experiences build healthy families and strong communities.
Childhood lasts a lifetime.
The Problem
In Maryland, a child is reported abused or neglected every 10 minutes. For every reported case of abuse, two go unreported. Child abuse and neglect cost Maryland taxpayers $1.5 billion each year. Yet for every $1 invested in our cause of prevention, it is estimated that the state saves $15 on treating its long-term effects.
The Solution
Prevention is the answer. The Family Tree is the leading authority in Maryland for the prevention of child abuse and neglect. Each year, we reach more than 19,000 individuals with research-based programs, services and trainings that empower families and provide support to communities and professionals. Our services range from a single conversation on our Parenting HelpLine, to a supportive relationship that can last a lifetime. They include:
Parenting Classes
Home Visiting
Anger Management Classes
Children & Youth Services
Parent Leadership & Support Groups
24/7 Parenting HelpLine
Community Education, Outreach & Training
Child Care Training & Technical Assistance
Connecting Families with Quality Child Care
Public Policy & Advocacy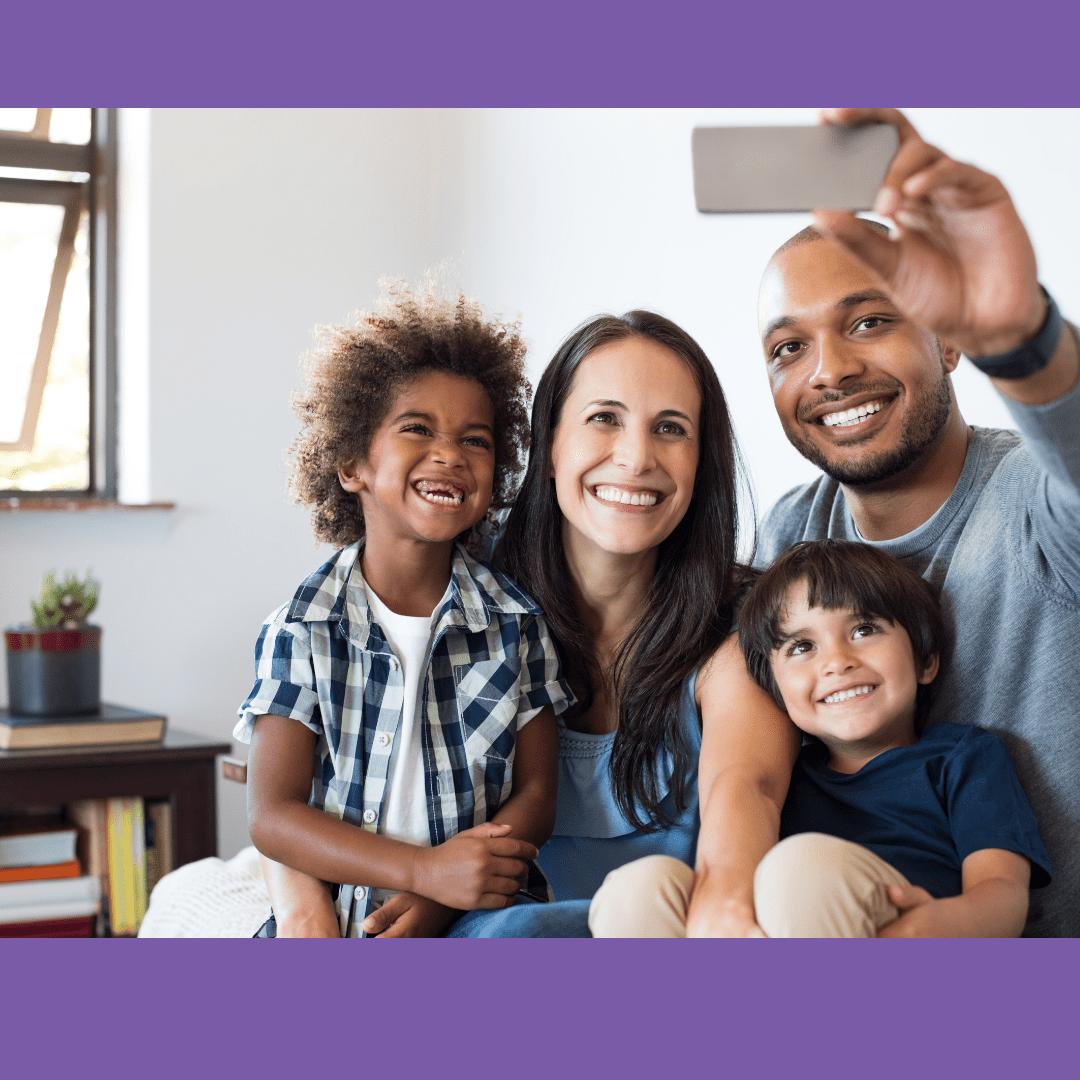 Reporting Suspected Child Abuse and Neglect
We all have a role to play when it comes to preventing child abuse. All Maryland citizens should report suspected abuse or neglect to the local department of social services or to a local law enforcement agency.
Suspected abuse or neglect can be reported by calling:
1-800-91Prevent
(1-800-917-7383)
Understand the Facts
Child abuse and neglect are defined by Federal and State laws. 
What is child sexual abuse?
To be effective in preventing child sexual abuse, we must have a clear understanding of what it involves.
Talking With your Child about Sexual Abuse
Children and young people are bombarded with information and misinformation every day. Start with good communication…
Mandatory Reporting
The Federal Child Abuse Prevention and Treatment Act (CAPTA) requires each state to have provisions or procedures for requiring certain individuals to report known or suspected instances of child abuse and neglect.
Spread Awareness and show support by wearing Blue with us on March 31, 2023!
 Post a picture in your best blue and tag us on social media
@familytreemd

Join us:
We are having a Family Block Party on April 22, 2023! It will be on the 2100 block of Charles Street outside of The Family Tree.  Join us for fun, food and resources for the entire family!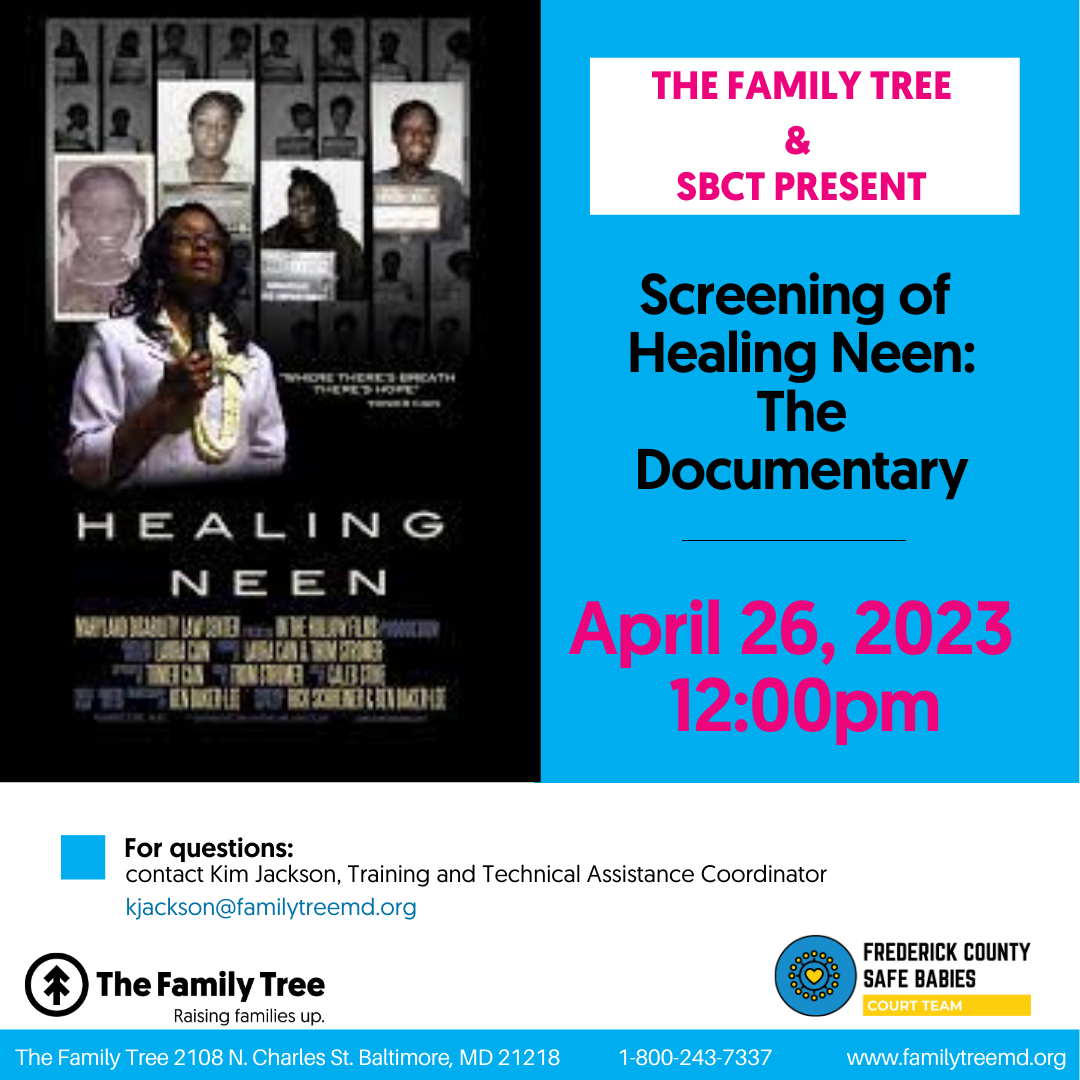 Sign up:
Healing Neen: The Documentary follows the amazing story of Tonier 'Neen' Cain—a woman who, despite multiple traumas, has been able to develop a successful self-help platform informing, transforming, and empowering others with messages of hope and healing.

Sign up: https://TFTHealingTheNeenDocScreening.eventbrite.com
Sharable Social Media Images
Please share to your profiles to help spread the word!
familytreemd.org/child-abuse-prevention-month