The Family Tree recognizes the importance of community-based support for all children and families during National Child Abuse Prevention (CAP) Month in April. The theme of the April 2023 Child Abuse Prevention (CAP) Month is "Building Together: Prevention in Partnership."
Throughout CAP Month, Prevent Child Abuse America and The Family Tree are using the metaphor of building blocks and construction to reinforce the concept that prevention cannot and does not happen alone. Instead, communities must build positive futures together in partnership.
Each day is an opportunity to build the foundation for our future. We all have a role to play as healthy partners in our communities.
Building healthy communities takes work. We all have a responsibility to ensure children have positive experiences, and help families have the resources they need, when they need them.
You can't build strong communities on faulty foundations. Everyone benefits when we focus on addressing underlying causes that lead to health and social inequities.
Sometimes, building for the future means deconstructing the past. Proactively addressing inequity and injustice allows us to support safe, stable, and nurturing environments.
Policies and programs that put families first build all of us up during uncertain, stressful times. Working in partnership can allow us to relieve some of the overload experienced by parents and caregivers.
Positive childhood experiences build healthy families and strong communities.
Childhoos lasts a lifetime.
Spread Awareness and show support by wearing Blue with us on March 31, 2023!
 Post a picture in your best blue and tag us on social media
@familytreemd

Join us:
We are having a Family Block Party on April 22, 2023! It will be on the 2100 block of Charles Street outside of The Family Tree.  Join us for fun, food and resources for the entire family!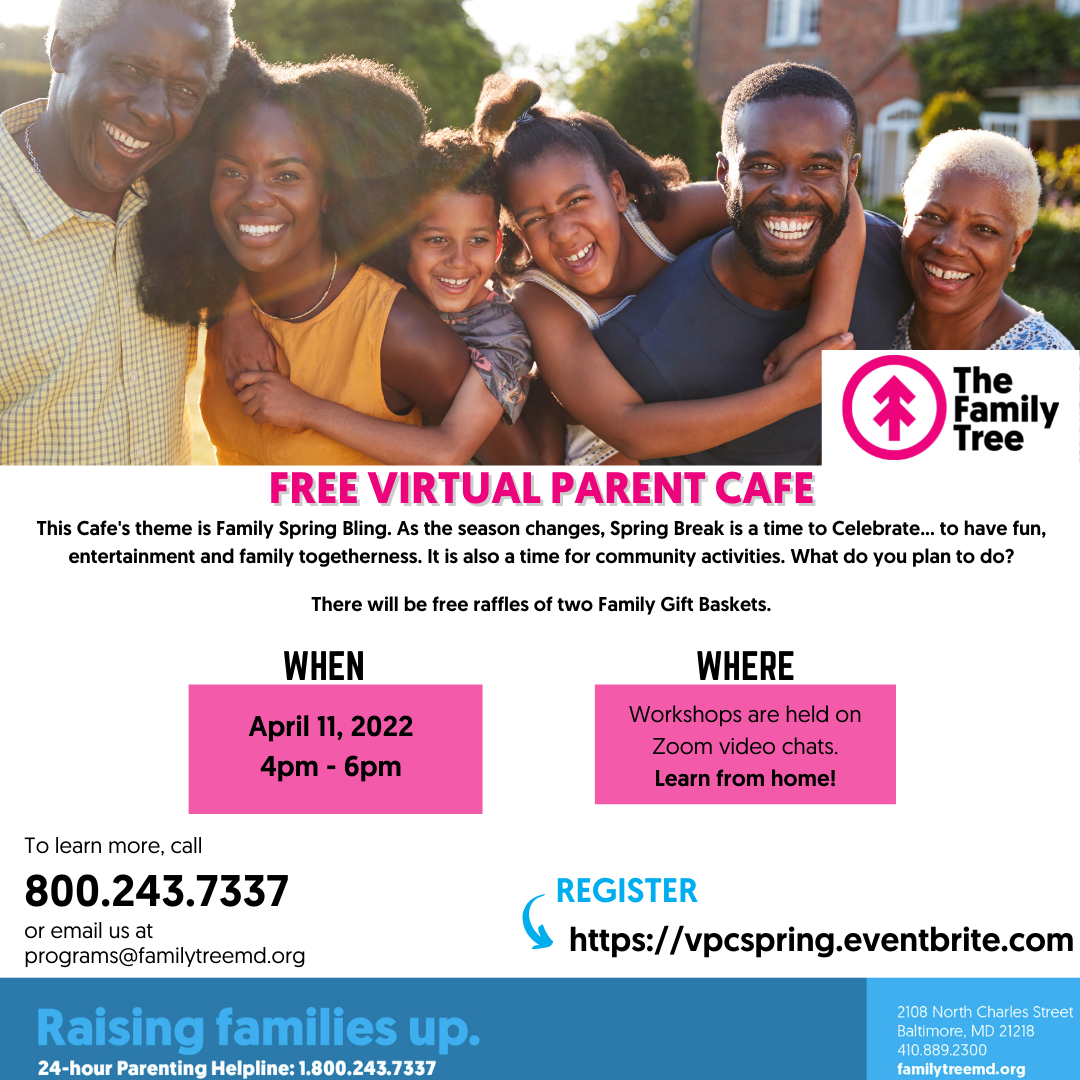 Join us:
Virtually get together for a conversation with your peers. This months Virtual Parenting Cafe will focus on protective factors like building resiliency, creating social connections, increasing knowledge of child development and  identifying support in times of need.
Sign up: https://vpcspring.eventbrite.com
Sharable Social Media Images
Please share to your profiles to help spread the word!
familytreemd.org/child-abuse-prevention-month