Last week, The Family Tree staff gathered to celebrate two very important women in the child abuse prevention and early childcare and education fields. Pat Cronin, The Family Tree's Executive Director, and Nancy Pelton, Director of The Family Tree's Baltimore City Child Care Resource Center, are both retiring this year. They have both dedicated their lives to protecting children in Maryland. Pat and Nancy have led their teams through tremendous ups and downs, budget cuts, a recession, and most recently a pandemic which left the children and families we serve needing us more than ever. We are so thankful for their leadership over their years.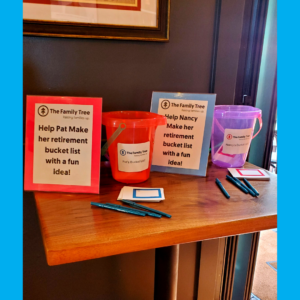 Pat Cronin started with the Family Tree in 2001 and has transformed the organization from a small non-profit with a budget of $250,000 serving about 10,000 parents and children per year to a leader in the field with a $5 million budget serving over 20,000 each year. Pat's dedication to children and families can be seen every day, inspiring our staff to show up each day, work hard, and help to protect Maryland's children and families. We will miss Pat's dedication to her work and to her staff!
Nancy has been with the Baltimore City Child Care Resource Center for over 20 years. We were so thankful to "adopt" the BCCCRC team almost three years ago. Adding their programs and services has helped us reach more children and families and support a struggling child care system in Baltimore. With Nancy's leadership, we have recently expanded the team to include three additional staff that will help us train more child care providers and get more child care centers up and running, which is extremely important right now.
Pat and Nancy are both pioneers in their fields and have led their teams to become experts as well, carrying on their important leadership in the future. We will always be grateful for everything we've learned from Pat and Nancy and wish them both a healthy and happy retirement!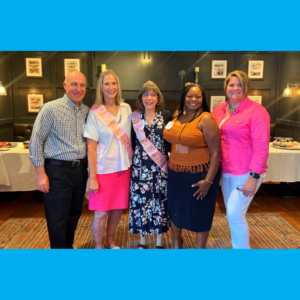 As always, if you have additional questions, please call our 24/7 Parenting HelpLine at 1-800-243-7337.
---