UPDATED 4/13/2020
Below is a list of all the latest resources we can find to support your families' needs during the COVID-19 epidemic. If you find anything else useful you think everyone should know, please message us on social media and we will add here. We hope to keep this page up-to date with the latest and most valuable information. As always, remember to take a deep breath, and it's OK to ask for help.
NEED SOMEONE TO TALK TO?
LATEST GUIDANCE FROM THE GOVERNOR
Below is the latest announcement from Maryland Governor Larry Hogan on how to stay safe. You can also visit coronavirus.maryland.gov to learn more about how the State is responding.
FOOD
Baltimore City is committed to making sure children and families, older adults and other food-insecure residents have access to free meals during the coronavirus outbreak.
DIAPER PICK UPS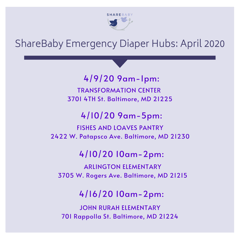 HOME SAFETY TIPS
Primary Care Clinics for the Uninsured
The document below shows locations in Baltimore City that serve uninsured Baltimore City residents. Please call ahead prior to visiting. Most locations offer a sliding scale and will require an ID and proof of income. Click here to view the full list from Baltimore City Health Department.
MENTAL HEALTH TIPS
Just as important as practicing social distancing and washing your hands is to practice good mental health.
Resources for Older Adults: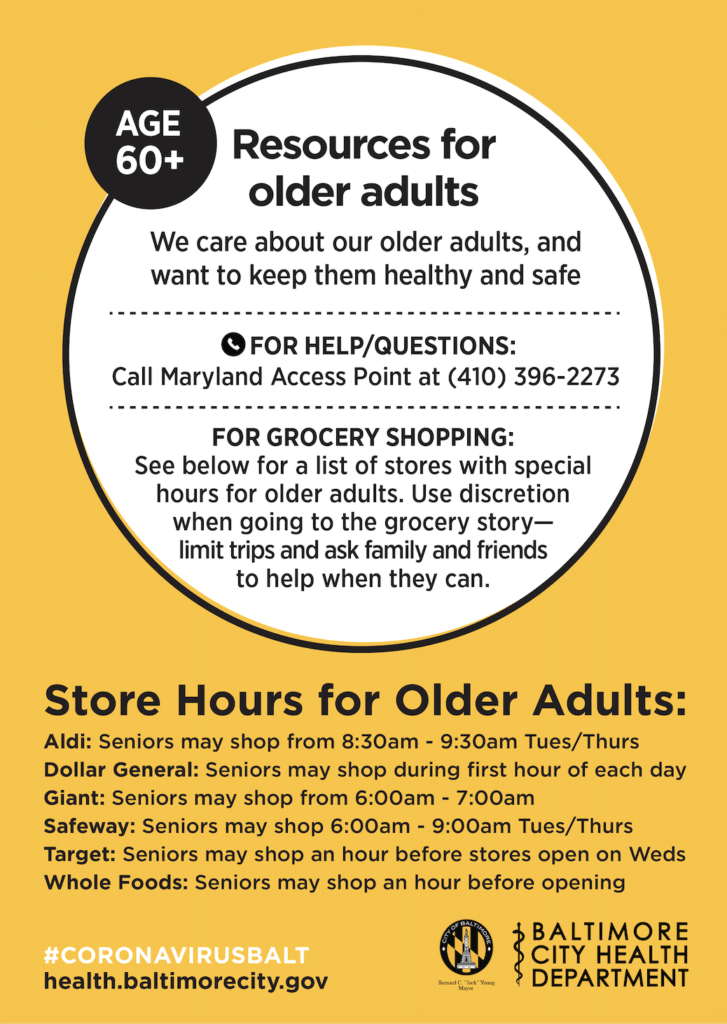 Don't forget to have fun!