Kicking off with a special screening of the film "Resilience: The Biology of Stress and The Science of Hope," the program discussed how to respond to childhood trauma in a more proactive way, as the City prepares for the historic signing of the Elijah Cummings Healing City Act.
On Tuesday, February 4th, 2020, the T. Rowe Price
Foundation, in collaboration with The Family Tree, hosted a program at the Parkway
Theater to address Adverse Childhood Experiences (ACEs) and discuss
how our collective actions can promote resilience. By bringing together representatives
from local nonprofits, schools, city officials, and other community leaders, speakers
and attendees alike emphasized the urgent need to promote collaboration and get
serious about childhood trauma and how to best heal Baltimore City.
The event began with a special screening of the film "Resilience: The Biology
of Stress and The Science of Hope," which uncovers the brain science underlying
childhood trauma, it's long term impacts of health, and how communities can
build resilience for the future. Following the film, attendees shared their
reactions, and then listened to remarks from a panel featuring child welfare
professionals and advocates.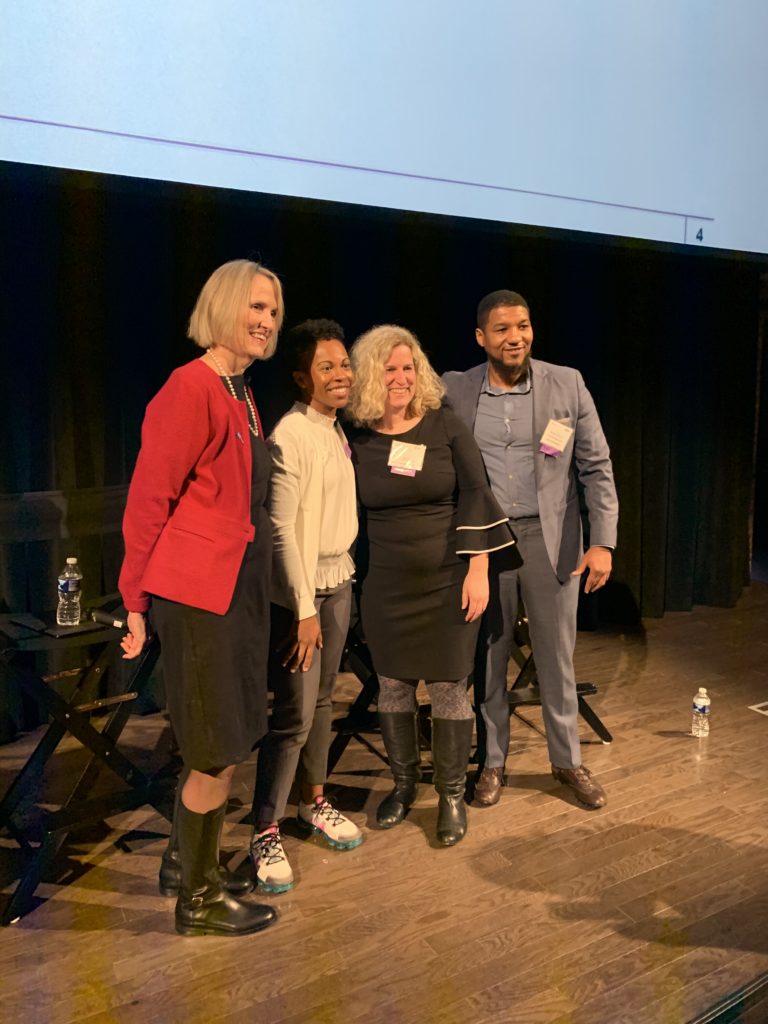 One of the panelists, Abdul Salaam, the Chief Operating Officers of KEYS Empowers, emphasized the need to "build and become" a part of the community when responding to trauma, and made the case for promoting more mental health professionals to leadership roles. "All behavior has meaning," Abdul said in a reply to a question about children struggling in school, "but when we simply judge behavior, we miss the meaning."
After the panel, attendees broke into small groups for
further discussion and collaboration, sharing their own needs and priorities.
By the end, organizers collected hundreds of new resources and assets meant to
accelerate Baltimore's healing process.
To finish the day, Councilman Zeke Cohen spoke about the recently passed Elijah Cummings Healing City Act, which will be signed into law on Sunday, February 9th at a special signing ceremony. To learn more about the bill signing and join the movement, visit healingcitybaltimore.com.
The program was part of the T. Rowe Price Foundation's Capacity Building program that offers educational and convening opportunities for nonprofit sector partners, community members and the Foundation's grantees.
For more information on ACEs and how to continue the momentum, such as by hosting an ACEs training at your organization, please visit familytreemd.org/aces.