Explaining Pride to Kids
      June is Pride Month! It is important to start conversations with your children surrounding LGBTQ+ rights early and often. It is also important to remember that these conversations should not be limited to the month of June, it's important to keep them going year-round.  
      "Pride Month is both a joyful celebration and a serious political reminder that LGBTQ people are here and deserve the same rights as everyone else" (Parents.com). 
This post will provide you with tips to get conversations started and how to guide the flow of conversation.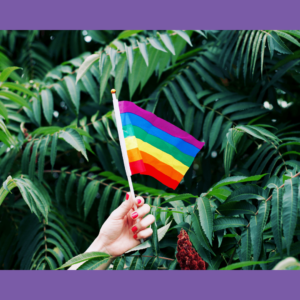 Know the Facts. 
Why do we call it pride?

 The word pride originated as an acronym for Personal Rights in Defense and Education, an organization started in 1966 to fight for equal rights for LGBTQ people in California. This also had a double meaning, to have pride, or great pleasure, in who you are. 

 

When did pride start? 

On June 28

th

, 1969, police raided the Stonewall Inn, which was a gay bar in Greenwich Village, New York. At the time, raids like this were common as people in the LGBTQ+ community was not legally allowed to express themselves and be who they are. What made this raid different is the way the community fought back. Those at the Inn and other allies rioted and continued to march until July 3

rd,

 1969. In June of 1970 on the one-year anniversary of the raid, the second March took place and has ever since, for over 50 years. Two well-known figures from this movement include Marsha P. Johson and Syliva Rivera.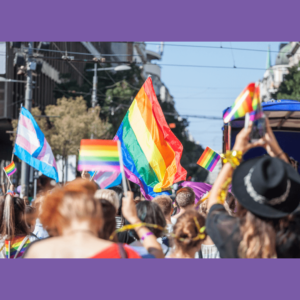 Be the one to initiate the conversation. 

 
Sometimes parents assume that if their child does not ask, they are not curious. Children are very 

observant but

 might not be comfortable bringing up new topics. 

An easy "in" is to ask your child if they know what a rainbow flag means when you see it. 

 
Keep it simple.

 
Knowing the facts is important but leaving out some of the details of the LGBTQ+ community in order to not scare children is okay. The point is to educate children about the significance of pride. 

 

Care.com gives an easy way to explain the Stonewall riots to kids: "The way that I tell the story around Stonewall is like, 'Marsha and Sylvia went out one night wanting to go dancing with their friends,'" Amer says. "And then, someone like a police officer knocked on the door and told them they couldn't dance. How would you feel if someone came in and told you, you couldn't dance with your friend just because of who you are?'"

 
Be positive and affirming.
It is hard to explain to children that people might be treated differently just for being who they are. One concept children understand is fairness. Explain how being part of the LGBTQ+ community is an awesome thing to be, and if something is not fair, we want to fight to make it right.  
Bring in 

reinforcements

. 

 
Keep the conversation going. 
This is not a onetime conversation and should only be spoken about in June. Continue speaking 

about being an LGBTQ+ ally with your family throughout the rest of the year. 

 
Sources:
How to Explain Pride Month to Your Child | Parents 
How to explain Pride month and LGBTQ rights to kids – Care.com 
---
Navigating

parenting today can be hard, but we are here to support you! If you have questions about parenting in general, call our 24/7 Parenting

HelpLine

: 1-800-243-7337.